Jim's Sports Center
About Us
Since 1970 Specializing in: Archery, Baseball & Softball Equipment, Team Uniforms, Athletic Shoes & Clothing, Fly Fishing, Fly Tying, and Bicycles. In Store Screen Printing, Embroidery, Custom Vinyl Logo and Heat Press Clothing. Indoor 20 Yard Archery Range.
Brief History
Jim's Sports & Hobby Center owned by Jim & Donna Malloy opened for business on April 1, 1970 at 17 N. 3rd Street Clearfield. As the business grew the store expanded to 15 through 19 N. 3rd Street including the entire building (3,300 square feet). The craft section was sold to Village Craft Store in about 1975 and the Hobby section was deleted in 1980. In their place bike sales and repair as well as screen printing were started. In 1975 Pat Malloy, 1978 Dan Malloy, 1980 Terry Malloy joined the store. In 1989 Jim's purchased the former Penn Furniture building (15,000 square feet) at 26 N. 2nd Street. Colleen (Malloy) Campman joined the new store that opened February 1990. Now called Jim's Sports Center, Inc. the store specializes in archery, athletic shoes and clothing, baseball, bikes, embroidering, fishing, team uniforms, screen printing, and more. Three generations of the Malloy family work at the store, Jim Malloy retired in 1999 and Donna in 2018. April 1, 2020 will be Jim's Sports Center's 50th anniversary. Starting in 2022 store hours 9am to 5pm closed Sunday.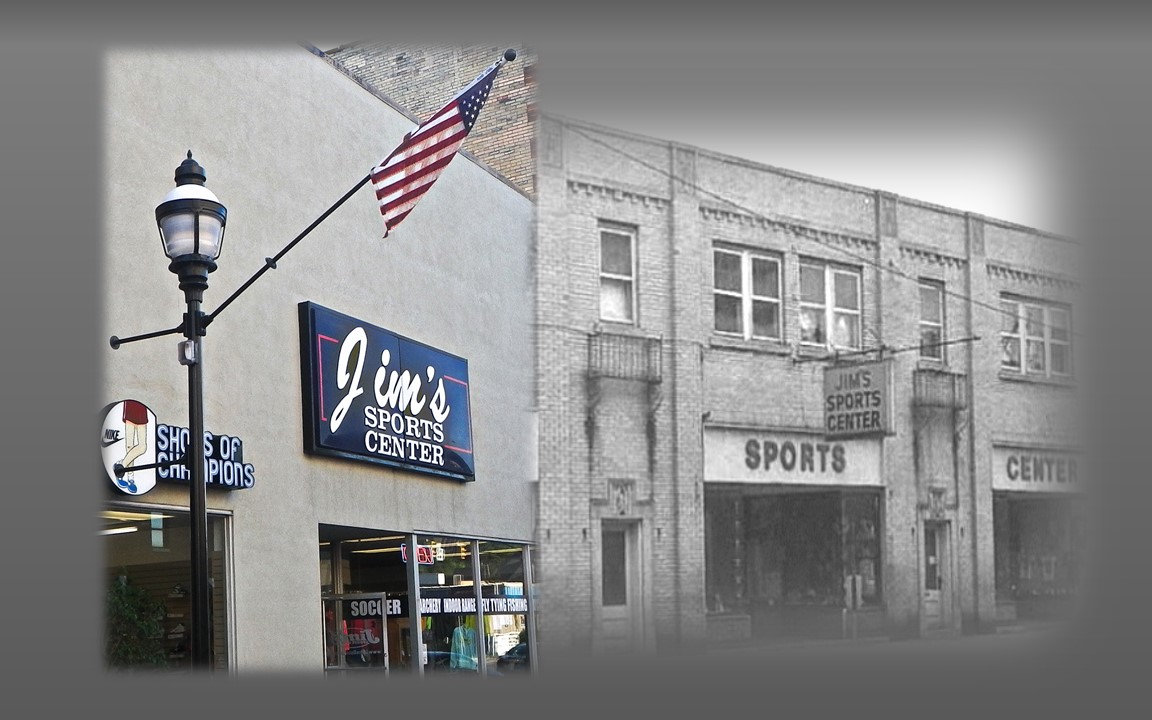 Jim's Sports Center
Store Layout
Jim's Sports Center is a family owned general sporting goods store in a brick and mortar retail store in a downtown setting. We specialize in athletic clothing, screen-printing, embroidery, ball team uniforms, fishing, archery, bicycle, baseball, softball & soccer equipment and supplies.